FDM treatment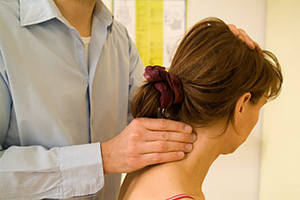 An osteopathic examination and treatment will always be adapted to the individual's complaints. This means that the treatment procedure will vary from session to session and from patient to patient.

Consulting a FDM practitioner


How the FDM practitioner works

The first examination

The next level of treatment

Cost of treatment
Consulting a FDM Practitioner
The focus of a FDM examination and treatment will always be the human being and his complaints and not the desease in the first place. Therefore it is important for the FDM therapist to get to know your reason for consulting him and every bit of information on possible causes for your ailments.
This also implies your current circumstances of life as well as your personal history.
Especially important is information concerning the duration of the problem, descriptions of qualities of pain and whether and where it spreads. Statements on what time of day and positioning the pain is most felt and on previous and continuing therapies make a difference.
All these criteria will be demanded from you during the thorough first examination. The acute suffering stands in the foreground.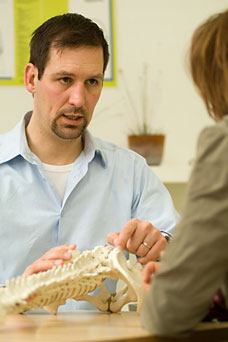 How the FDM Therapist works

The Fascial Distortion Model treats individual complaints and no illnesses.
For an effective treatment it is necessary to verbally know all the factors that lead to the occurence of pain or discomfort and combine it with the bodylanguage. To find out we will talk about your ailment and test special movements to provoke the medical condition.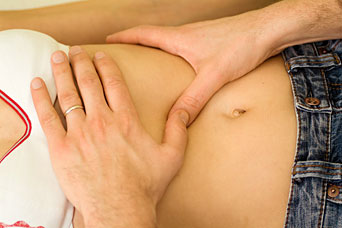 The first examination

The first examination will take about 45 minutes. We will speak about the reason of your consultation and I will ask you several – more general as well as more specific – questions concerning your ailment.
After that we will test some movements in the pain area to get a general impression and to determine the nature and intensity of the problem and carry out hand treatment in the remaining time.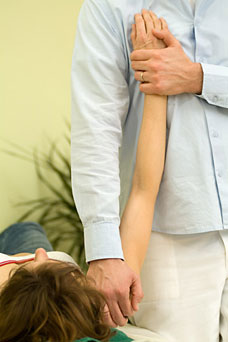 The next level of treatment

The reaction of the patient's body to the treatment with the hands in the first examination is decisive for the next level of handling. Depending on the acuteness of the problem, it may be necessary to treat other regions where also ailment occurs.
I am very much concerned that you get the feeling that you have your body under control.
The reaction to FDM treatment may occur within the following 4-5 days (some times the "hit- by- a- truck- feeling), until your body has processed the FDM treatment. In case of acute pain the handling will be more frequent – weekly or even daily. We always treat from session to session.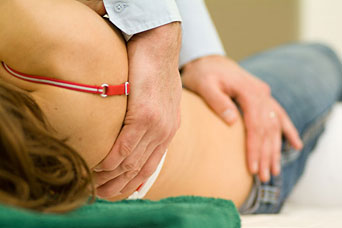 Cost of treatment

A treatment costs € 75,- if not catered and 90 € if catered as flat rate for the therapist. It is important to realise that osteopathic treatment is not catered for by every health insurance and must therefore be handled privately.